Website Special: $1 off (1 set min)
Discount Code: SX24YMNS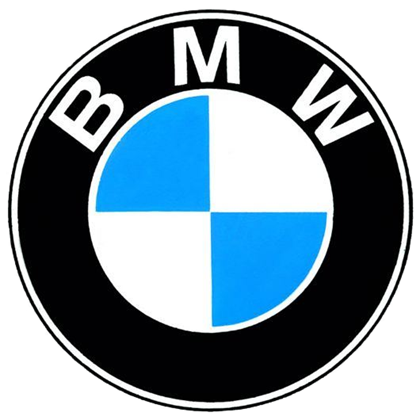 2011 BMW 535i GT Wiper Blades
2011 BMW 535i GT wiper blades by Trico&reg. Guaranteed to fit your 2011 BMW 535i GT using our step-by-step instructions w/video.
All of our Trico wipers are made of of 2 distinct parts:

The wiper blades for 2011 BMW 535i GT can be made out of any number of materials: natural rubber, plastic, silicone or a compound of any of these. This is the part that squeegees your windshield clean of any water or debris. It is critical that this part stay soft, pliable and keep a non-defective edge.
The wiper frame is responsible for holding the blade, at all points along the blade, to the curvature of the windshield as it wipes across, adapting to the windshield's curvature changes during the wipe.

Traditional Metal Frames: are affordable frames that work well enough in non-freezing climates.
Beam Type Frames: are low wind profile blades that have no "hinge" points to get frozen or stuck that would cause streaking.
Some performance beam type frames have a wind dam that uses the wind to keep the blade pressed down to the glass during highway speeds and prevents "lifting".
Why your 2011 BMW 535i GT wiper blades are critical:
A clear windshield is necessary for driving safely and you never know what or when your windshield will need to be wiped clean.
Rain, snow, ice, mud, bugs, dust, dirt, road grit / grease. Any or all of these things will decrease your visibility day or night.
Good reliable wipers on your 2011 BMW 535i GT are not an option but a necessity for you and your family's safety.
Bad wiper blades are the 3rd biggest mechanical reason for car accidents and 23% of all crashes in the US are weather related.
No longer should we just replace the rubber blade inserts considering how important the frames are to keep them in top condition too.
Your 2011 BMW 535i GT wiper blades wear out for a number of reasons:
Weather:

Hot weather and sunlight breaks down the wiper blade and the cold vulcanizes it. Making it brittle and cracked.
Hot and cold temperatures cause the metal frames to expand and contract causing warping and paint chipping allowing for corrosion in the joints.
Sun and dry climates will cause your wiper blades to dry out and crack.
Rain can cause rust to form on your blade frame causing the pressure joints not to keep proper pressure on your windshield as the wiper moves across.
Ice forms on your wiper frame joints again causing uneven pressure on the blade causing uneven windshield wiping.

Dirt, bugs, glass chips in your windshield can cause micro damage to your 2011 BMW 535i GT wiper blades edge causing streaking.
Wiper blades, like tires or brakes, wear out over time. Good quality wiper blades should last about 12 months depending on your usage and conditions.
They should be replaced regularly before streaking and other hazardous conditions exist.
Because we guarantee them to fit



we sell only the very best wipers in the USA!